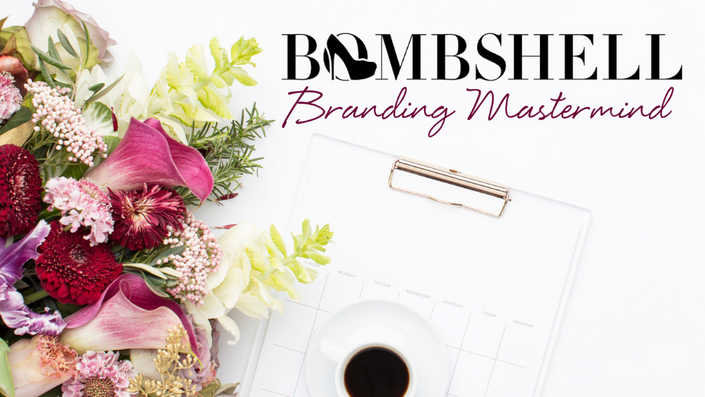 Bombshell Branding Mastermind
Your private Bombshell Squad committed to elevating your brand
It's time to uplevel your brand experience!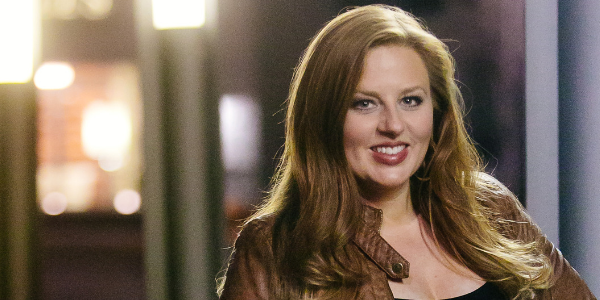 And I think you need a branding aficionado leading your own personal Bombshell Squad: a small group of aspiring bold, brave, unwaveringly confident female entrepreneurs helping each other create brands that ROCK. Yep, you deserve to take just a few hours off each week to escape the day-to-day operations and indulge in luxuries like focused time and energy on planning and decision-making.
If you:
Feel overwhelmed that you can't get on top of your business' future because you're stuck in the day-to-day of your business
Have mad skills and off-the-charts energy, but maybe don't have super fabulous branding and marketing that attracts higher-end clients
Can't seem to effectively communicate your vision when working with graphic designers, web designers, photographers or even the local newspaper ad guy
Want to uplevel your business culture, your customer experience and really your own experience as a business owner
Need help to decide what you REALLY want for your business brand (and let's be real–for your life)
Need expert advice from a woman who took herself from teen motherhood to working routinely with international celebrities, luxury resorts and Fortune 500 companies
Feel stuck doing the same ol' same ol' when you know you are capable of more
Need a little more lady boss friendship and focus in your life?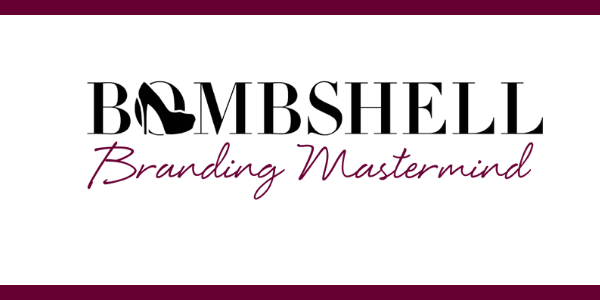 Then you need the Bombshell Branding Mastermind.

This three-month, live mastermind focused on elevating your brand, the type of customers your business attracts, your employees' experience…and really your everyday life…is exactly what you need to next-level your business!
Because we customize your activities to your unique situation.
You will join me, a business book author and speaker, certified coach, former celebrity event planner and consultant to Fortune 500 luxury brands, not to mention a small group of women who are as hungry as you are to excel and make a difference. (Yes, I know you look all around you and have a hard time finding women like you! I hear it all of the time!)
When I'm not simultaneously encouraging and pushing you, I'll lead you through exercises that will revamp (or perhaps enhance) your company culture, business brand, personal brand and customer experience.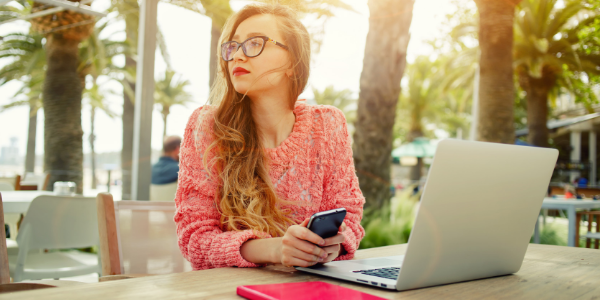 By the end of month 1 you will:
Create a clear path for your brand inspiration so you can always communicate your brand vision verbally and visually
Lay the foundation of your brand so that you make the right decisions that are "on brand" FOREVER
By the end of month 2 you will:
Craft your brand experience so no matter who engages with your brand it is consistent and as incredible as you envisioned
Compose your brand message so your website, marketing materials, sales scripts, social media and more consistently and clearly share what you do, how you do it uniquely, and why your business is the right solution to your customer's problems
By the end of month 3 you will:
Have a final Brand Guide to include brand basics, brand messaging, clear ideal customer profiles, visual brand standards, service standards to consistently teach your team, and more)
Have a Red Lipstick Marketing Plan to guide you on exactly what marketing activities you will pursue and how to track them
Have a plan of action to take all of the necessary steps to next level your business and life!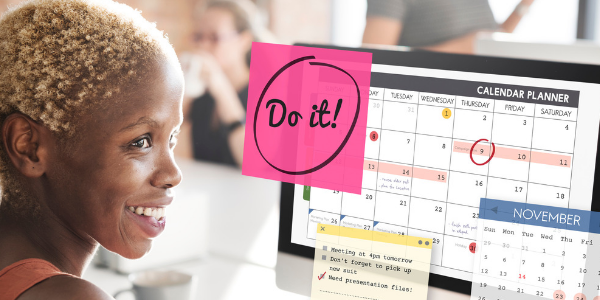 Here's What to Expect

6 Live 90 Minute Group Calls: These video conference calls will allow you the opportunity to get feedback on the work you accomplished for the week from me and your fellow Bombshells. It's an open time to bring your questions, your wins and whatever you need to express to move confidently forward with your Bombshell brand!
6 Independent Study Learning Modules:
Brand Inspiration: This is the fun stuff! You'll stalk other brands, analyze your favorite brands, dream about your future photoshoot, website and more! Importantly, you'll get familiar with how you experience other brands so you'll be in the right mindset to understand how your customers will experience YOUR brand.
Introduction to Your Brand: This week we get brilliant with the basics. No brand can be experienced authentically by your external audience if you don't first lay a solid foundation. This week we'll talk company culture (even if you are a company of one), company history, craft your brand promise to differentiate you from your competition and more.
Brand Experience: If you want a consistent experience for your customers that aligns with the vision you had for your business, you must create brand standards to give a "wow" to each type of customer you serve. So this week we create those standards and deep dive into the ideal customer profiles that will soon become your daily obsession to market to!
Brand Message: This week we do the true heavy lifting! Not an exceptional writer? No problem! I walk you through exercises that will help you craft the image, tone and personality of your amazing brand. You'll discover how to communicate your brand through your marketing and be able to clearly convey the benefits of doing business with your company.
Visual Brand Guide: Here is the moment you've been waiting for. Once you write the story you get to illustrate it! If you have a logo and look you are proud of, we will document it with standards so your brand's look is always consistent and sharp. If you don't have your visuals developed for your brand, we'll walk you through how to work with a designer (or DYI) to perfectly present your brand's essence.
Red Lipstick Marketing Plan: There's no need to spend hours layering expensive, unnecessary makeup on your business. Just apply a little red lipstick and get a ton of attention without all of the effort. Let's face it. You can learn everything to help you move your business forward, but it can be REALLY hard to implement everything you have learned in the busy day-to-day agendas in your business. This week we will create a simple plan that is specific to your business and that will be regularly measured to determine its effectiveness. You'll know exactly what you need to do by when to share your Bombshell brand with the people who need you most!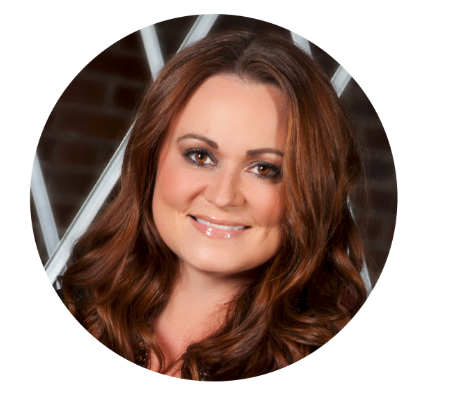 "As a result of the shifts I made I realized a 70% increase in profits all while working less than 35 hours a week.
This was just what I needed at the perfect time in my career. I not only was able to grow my brand, I've since helped others grow their businesses with my increased experience and even walked away with an amazing support system of other strong women as my new friends!"
— Jenny W.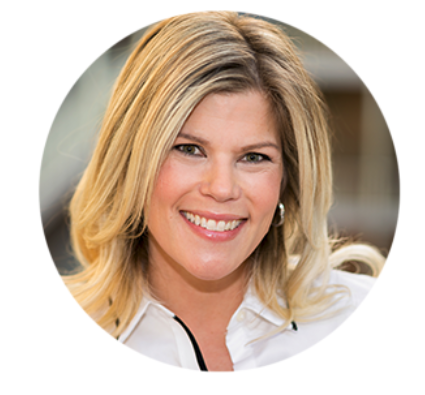 "Collaborating with Amber Hurdle was one of those experiences that I would recommend for any business, small or Fortune 100. She was exactly what I was looking for and didn't know I needed. I had been in the industry for 21+ years and in business for myself since 2010 and really wanted elevate my brand to the next level. My system had been working but I wanted to simplify things. Ultimately my goal was to elevate my steadily thriving business to what I envisioned long term, and I think my rebrand shows you everything you need to know about working with Amber!"

-Renae K.
(Check out Renae's rebrand HERE!)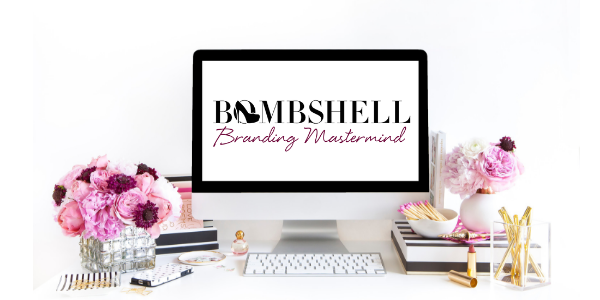 Register Now!
If you're tired of your tired brand, then enroll today to join the Bombshell Branding Mastermind now! If you act now, you will have a new brand vibe for the new year. Don't second guess yourself, make it happen, Bombshell! Invest in YOU.
Your Instructor
Amber Hurdle uses her experience working with international celebrities and Fortune 500 companies to show small businesses how to play big. As a communication and engagement expert, Amber helps entrepreneurs identify what they want to be known for so they can strategically tell their stories, grow their tribes and ultimately fulfill their calling.
Amber frequently speaks on topics ranging from employee engagement and leadership to new business strategies for entrepreneurs and even her own story of transforming from a teen mom to a powerhouse business woman.
Frequently Asked Questions
When does the mastermind start and finish?
You will get access to the first learning module on September 25th, and we will have our final mastermind call, wrapping up the mastermind experience, on December 11th.
How long do I have access to the content?
How does lifetime access sound? After enrolling, you have unlimited access to this content for as long as you like - across any and all devices you own - as long as I have the brand.
What if I am unhappy with the course?
We would never want you to be unhappy! If you are unsatisfied with your purchase, contact us in the first 30 days and we will give you a full refund.
What if I can't make one of the calls?
No worries! Every video conference call will be recorded and added to your mastermind portal to view at your convenience!